WELCOME
Welcome to Net-Entrepreneurs.com
OUR MISSION
Our mission is to enable and guide your digital future and to make that future highly profitable. We will even share the cost, effort and risk you might face in developing that future.
OUR EXPERTISE

We have expertise in all aspects of web development and e-business. From simple tasks such as domain registration and website building, through hosting and search engine optimisation, to PSP implementation, advanced web analytics and the oversight and full administration of complex e-commerce solutions. We can even help you with your e-business planning and strategy.
OUR OFFER
We operate in three distinct areas:
Technical consultancy
Website administration and management
E-commerce venture sharing
Technical Consultancy
(All forms of e-venture)
We can enable you or your team to cope with most web problems and then teach you or your team to do it yourselves! Depending on the size of your enterprise we can provide advice, training and consultancy from as little as £20 per hour.
Web Administration and Management
(Best for promotional and informational websites and blogs etc.)
We can work with you then design, host and fully manage your web presence on your behalf. We can become your dedicated e-team, so to speak! Again, depending on the size and scope of your website, our rates start from as little as £100 per website per year (fully built, hosted and maintained).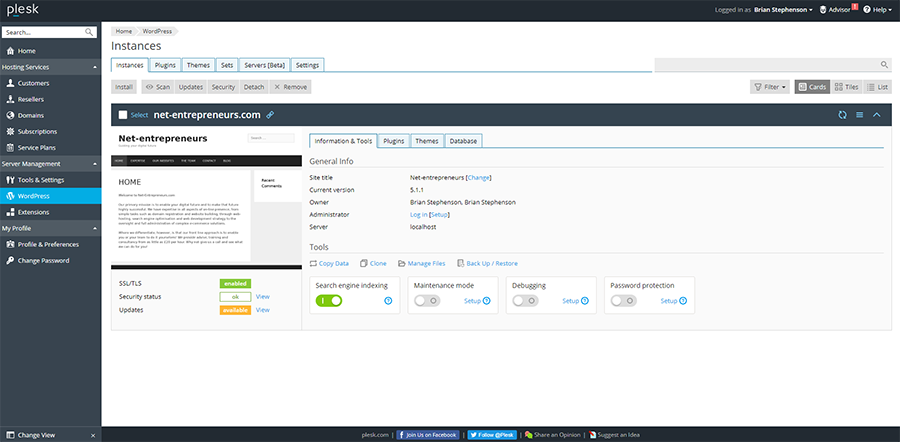 Venture Sharing
(E-commerce ventures)
In this scenario we design, build, host and administer the on-line side your venture for a share of your profits. Again, any arrangement will depend on the size, scope and complexity of your e-venture and what we do for you, but our normal charge would be between 2% and 10% of your gross sales turnover.
Why not contact us and see what we can do for you!
Cover photo: View across the sawahs to Gunung Agung, a painting by I Gusti Putu Dormo, Bali, Indonesia 1982. A local inhabitant contemplates his future!